Every Child Needs a Champion
//= featImageUrl(get_the_ID()) ?>

"Every child deserves a champion – an adult who will never give up on them, who understands the power of connection and insists they become the best they can possibly be." 
This quote by Rita Pierson was one of our inspirations for coming up with this campaign, Every Child needs a Champion. Through it, we plan to pair four champions for each child in our homecare facilities to ensure their educational, physical, and spiritual welfare. These champions will be the trailblazers for our children, providing support in various ways to guide them towards a bright future.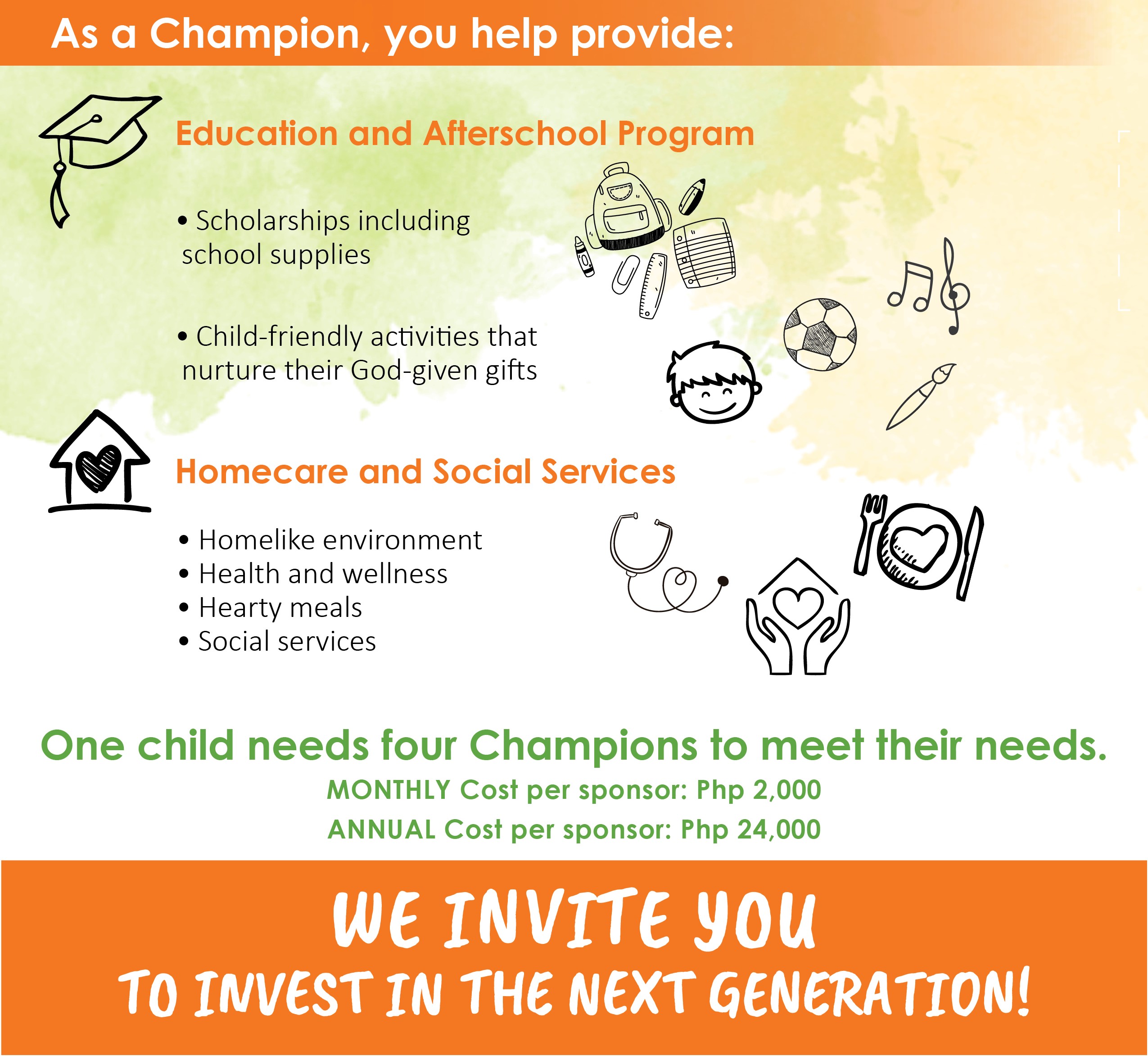 More than providing financial support,  we encourage our champions to connect and engage with our children. Here are some ways a champion can engage with our child: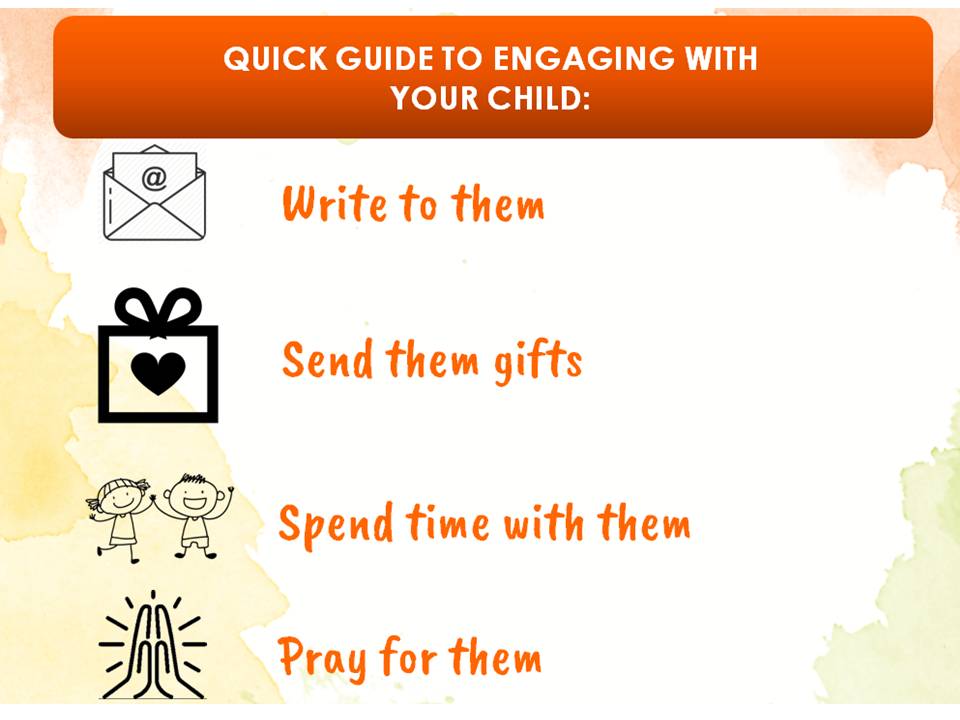 We launched this campaign last June and it is exciting to see how people are responding positively to our invitation — choosing to become Child Champions. There are more children in need of a champion! We pray that you would rise up to the challenge and become one today! 
Because every child needs a CHAMPION!