From Roots to Wings: Homeschooling through the stages
//= featImageUrl(get_the_ID()) ?>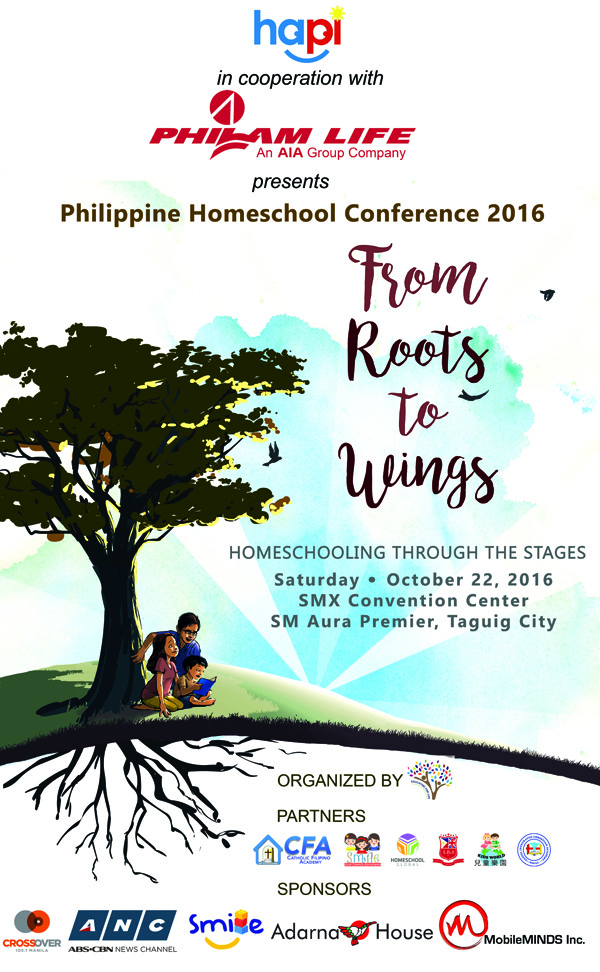 Visions of Hope joins the Homeschool Association of the Philippine Islands (HAPI), in cooperation with Philam Life, in the Philippine Homeschool Conference 2016 entitled, "From Roots to Wings: Homeschooling through the Stages". 
One of our board members, Ms. Donna Pangilinan- Simpao will be handling a workshop on "Starting Your Homeschool Journey". Ms. Donna is a Homeschooler for 13 years, homeschooling her 4 children. She also started an online group, Homeschoolers of the Philippines Facebook Group, reaching out to others through parenting and homeschooling seminars, and through social media and through her blog.
Visions of Hope will also set up a booth to raise funds for the children and youth under our care. We will be selling brand new elementary and high school Philippine textbooks (in marked down prices) along with our Signature Shirts and other gift items.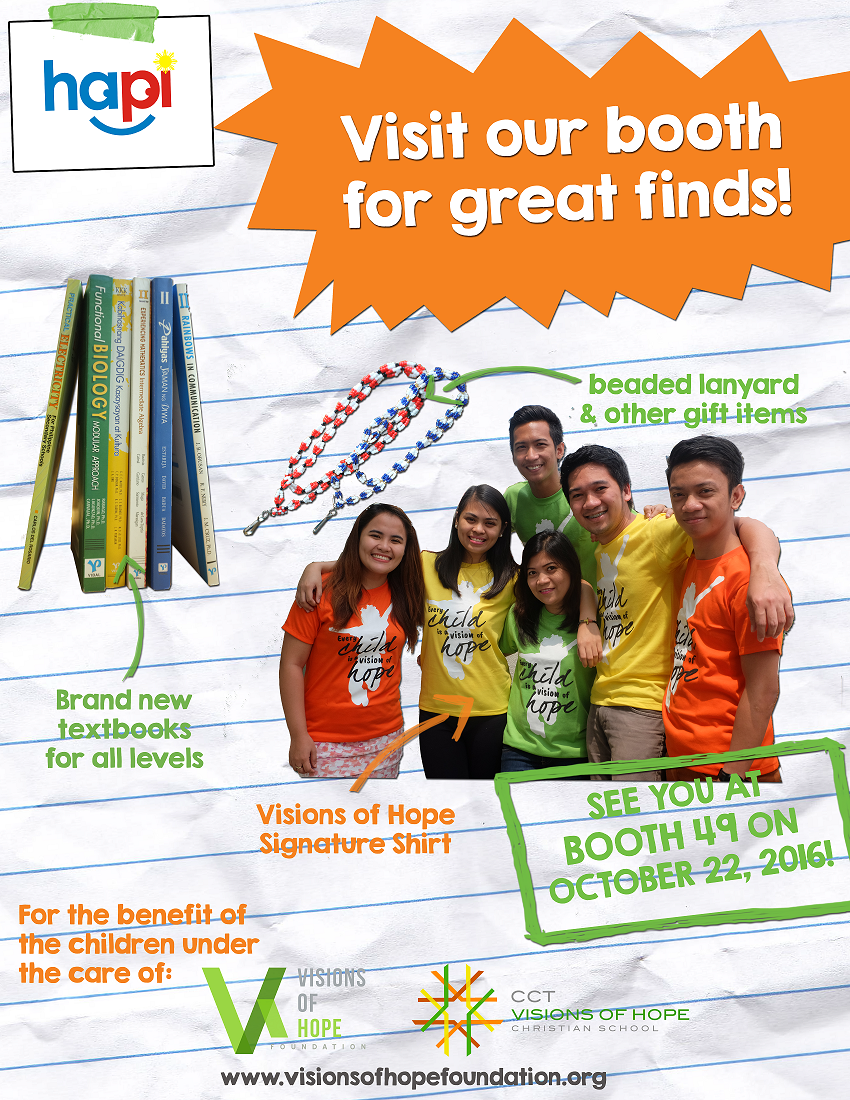 Order books now at http://tinyurl.com/VOHBooksaleordernow and see you there! 🙂