//= featImageUrl(get_the_ID()) ?>
The COVID-19 pandemic caught us by surprise and drastically changed and impacted the way we do things. We have seen in the news the effects of the virus in our economy globally and locally. We have seen how the front liners, especially the medical teams, have been risking their lives every day to heal the sick. We have witnessed how those infected with the disease have continually fought for their lives and for their families. We have felt how the sudden closures of corporations, big or small, have left so many people unemployed and uncertain of the future.
In stillness, we ask, "What will the future look like?"
Even when the pandemic changed the way we do things, it did not change why we do things. When everyone stayed at home to prevent possible exposure to the virus, the CCT Group of Ministries continues to respond and help out communities who are deeply affected by the prolonged lock down. As shared in our last update, we have partnered with different organizations and faith-based groups and are able to distribute over 12, 000 food packs, medicines and health kits across the country. Aside from this, we were able to receive grants to help sustain our home care program where we house children and youth. We were able continue reaching out to tribal communities. We helped construction workers who used to live as street dwellers have livelihood during the pandemic. We did not stop advancing God's kingdom as we recognize that this is the season where people need to see His workers and missionaries at work on the field.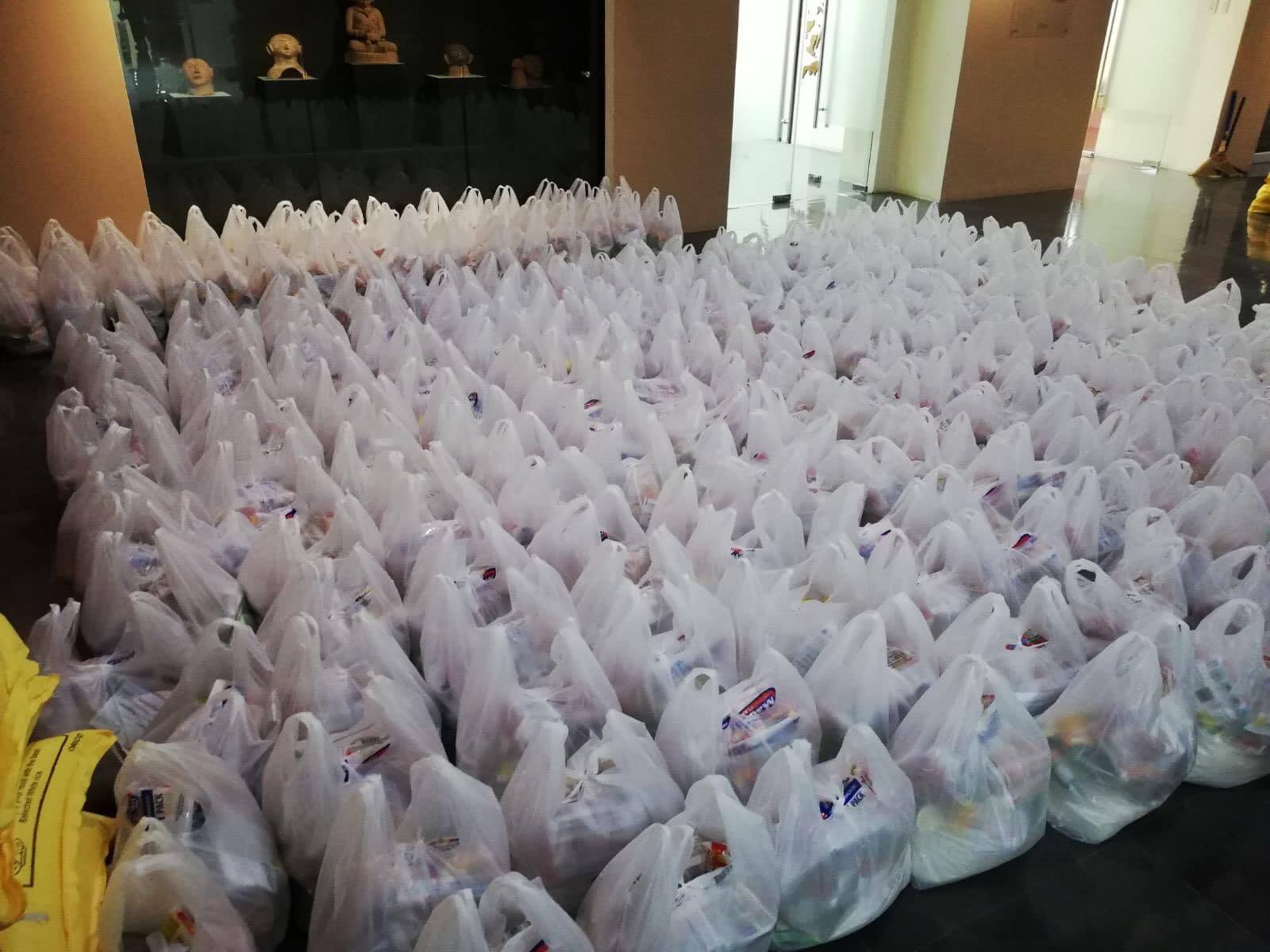 Starting May, I was given an additional role in the CCT Group as the Managing Director of CCT–Tindahan Para sa Bayan in concurrent with my role as the Executive Director of Visions of Hope Foundation and Christian School. CCT-Tindahan is the social enterprise arm of the CCT Group whose aim is to engage in enterprise activities and to help the small scale businesses of our community partners level up to mainstream. The income generated from this enterprise will go directly to fund the programs of Visions of Hope.  God continues to amaze me with all these opportunities He has set laid out to us to share our advocacies in different channels.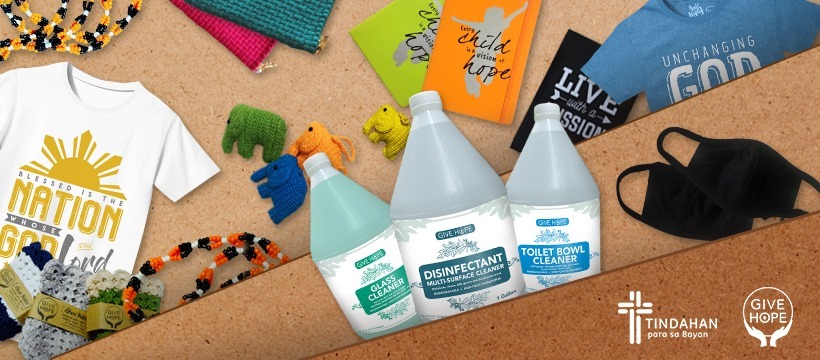 We give all the honor to our God for all the things we have accomplished during the lock down and quarantine season. I thank Him for the working team He provided to ensure that we move towards the direction He set before us, men and women committed to advance His kingdom on earth during this dark hour.
Mid-July, I was infected with the virus. It started with mild to severe coughing, and when coughing made it hard for me to breathe, I was hospitalized and diagnosed with moderate pneumonia. I received treatment for 5 days. For the first time, I took a (sick) leave for 45 days and paused from the busyness and demands of ministry work. Albeit the physical struggle is real, those days were days of refreshing. God took care of me and sent me so many who prayed and showed their care and love in my weakest point in life. I am not only a COVID-19 survivor; I am a warrior and a witness to His healing grace and perfect peace. God used this sickness for me to witness His miracles unfold in my life and in others who are also sick. It also opened doors for me to minister to those who are also fighting the disease.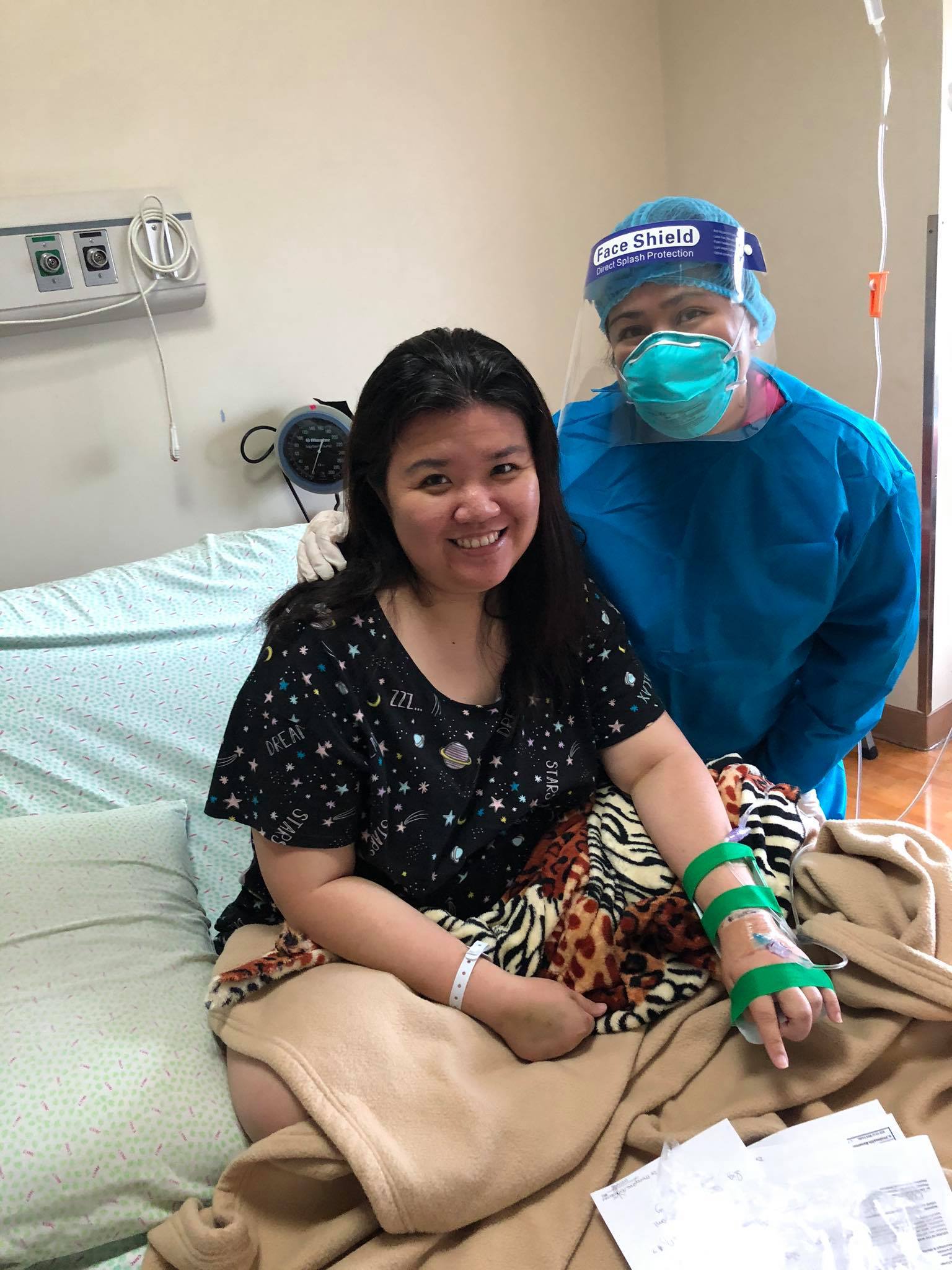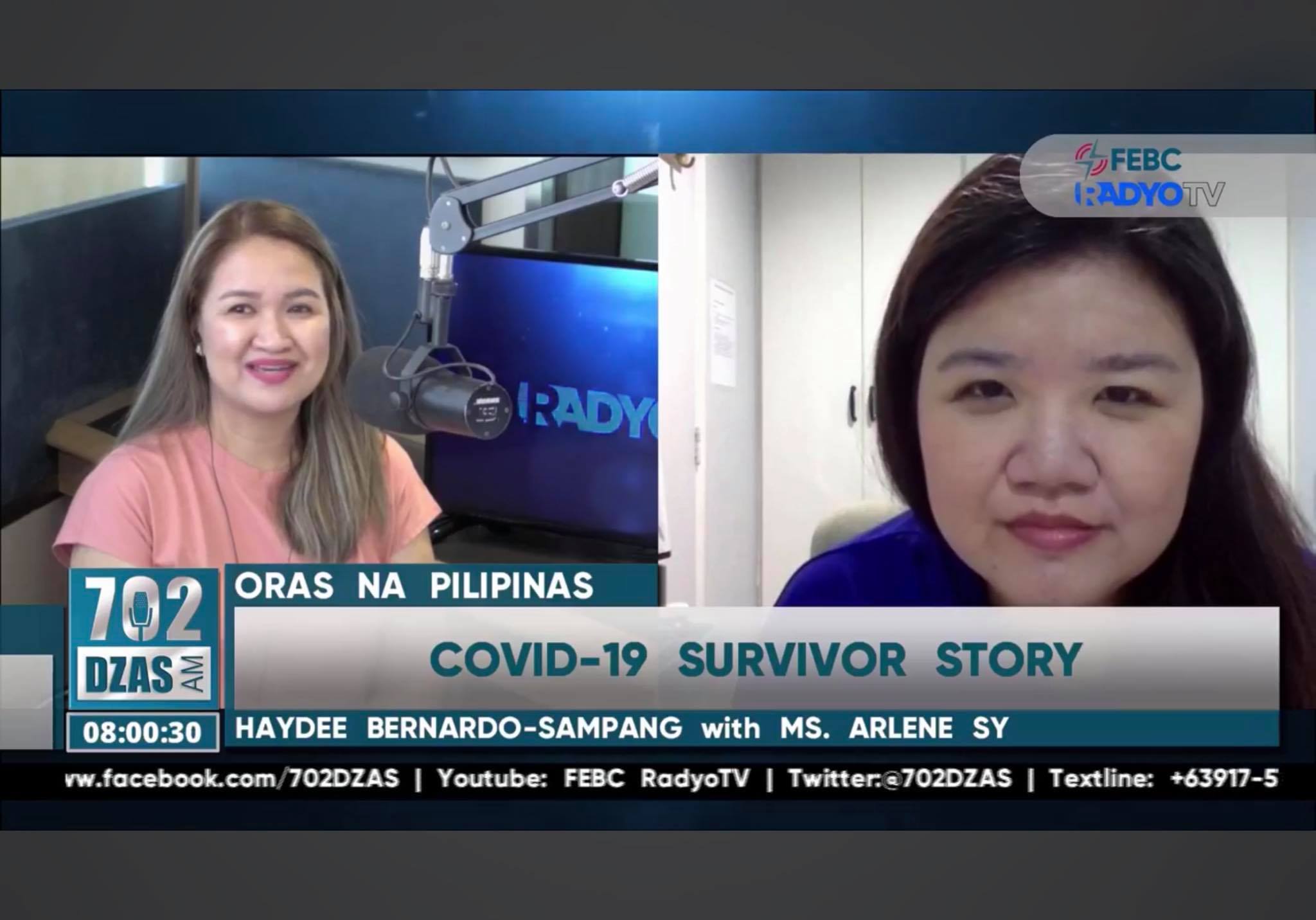 Because I cannot do any work and had nothing but my cellphone in the hospital, I started reflecting and writing about my experience and posted them online, to reach out to those who are suffering or whose family member is suffering from the disease.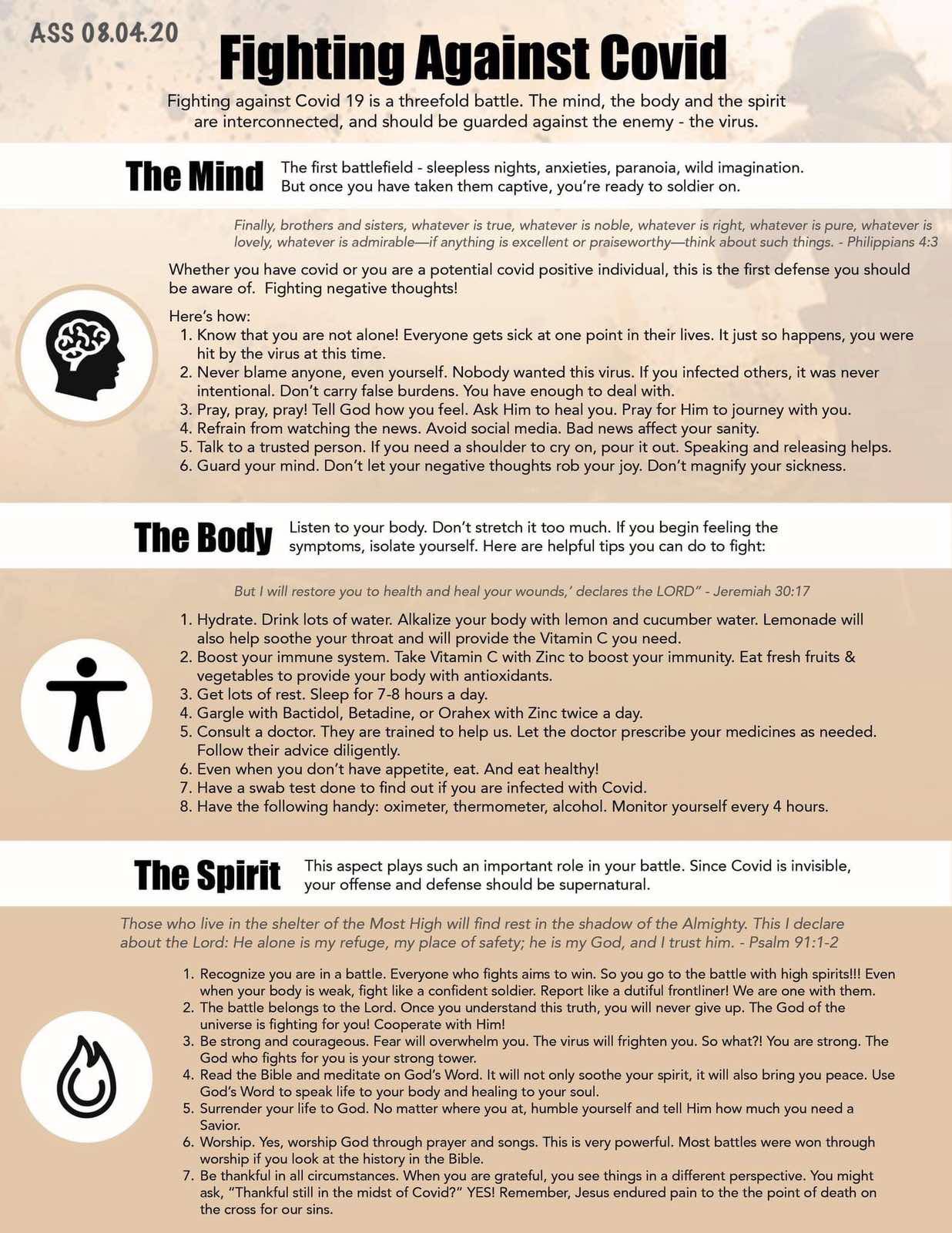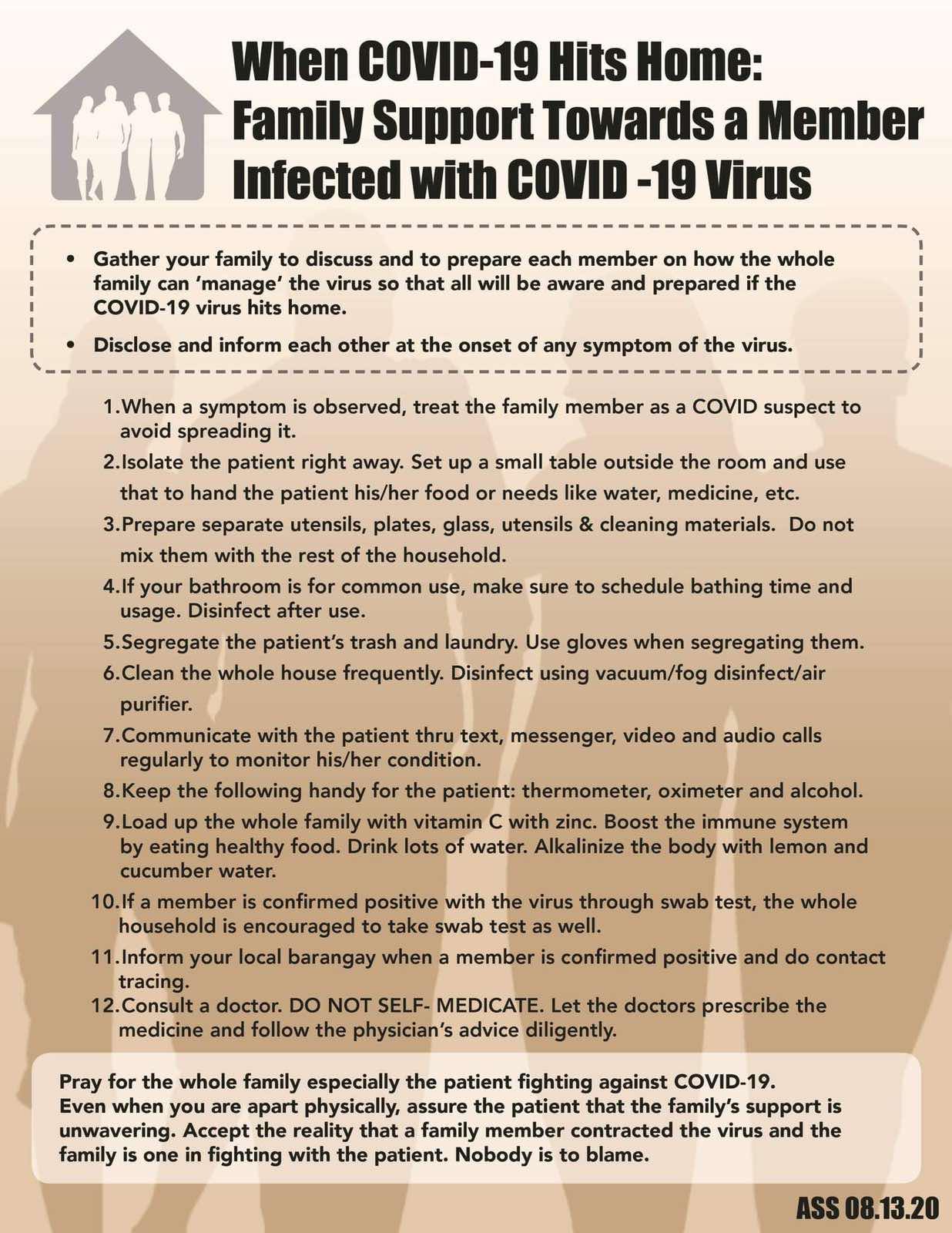 As I write this entry, I am already back to work! How I miss meeting my teams, serving alongside with fellows and getting ready for action as we prepare for what's ahead of us. During the time that God made me rest and pause, I found a deeper purpose in life and a stronger calling to fulfill His mandate for me. I am ready to work, to do great things for God and His people. Thank you for your unwavering support even in time of crisis. Thank you that you have continued to journey with us. We expect greater things ahead. We look into the eternal perspective that we shall overcome this with the help of our God almighty.
Blessings,
Arlene Sy
Executive Director